Javed Urfi Urfi Javed often comes to mind when discussing eccentric sense of style. The actress frequently tries new things with her wardrobe. She appears in front of users of social media occasionally while wearing a tape, occasionally a bag, and occasionally a dress made of anything. However, Urfi didn't act in the same manner this time.
The actress occasionally receives criticism for her unconventional wardrobe choices, but it doesn't appear to bother her. He has carried out a similar action this time as well, but with a twist.
Urfi came wearing a dress made of packets of namkeen
Urfi Javed appears on social media wearing anything. There was hardly a day when he was seen in proper clothes. It is beyond everyone's imagination as to when and what dress Urfi should wear, and what kind of dress she should wear. This time she came among her fans wearing a dress made of packets of namkeen.
Every time people troll Urfi for her dressing sense, this time the opposite was seen. This creativity of Urfi has won the hearts of the fans.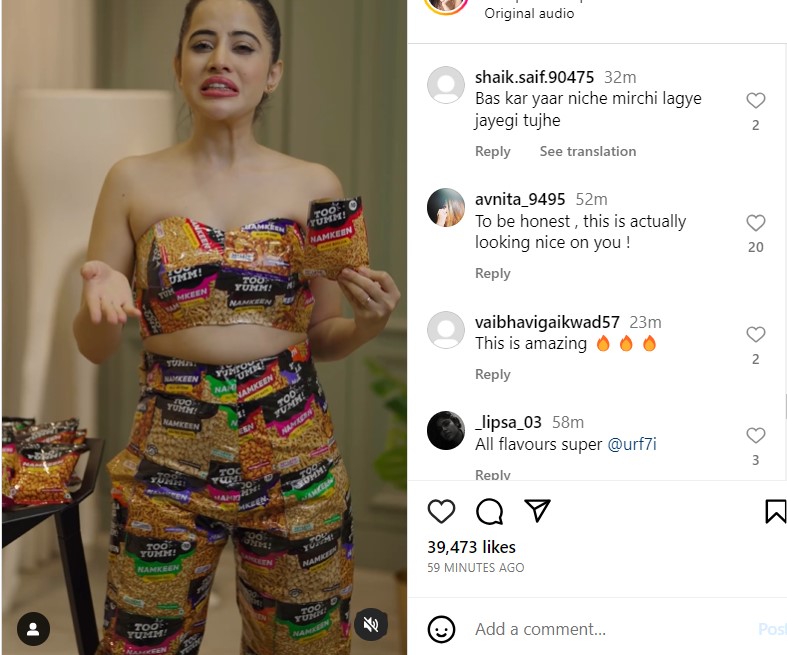 Urfi liked this namkeen. Actually, this is a promotional video. The actress shared one of her videos. In its caption, he wrote, 'Mast Lagaas Pehan Liya! I am totally obsessed with each and every product of Too Yum Namkeen, especially Aloo Bhujia. Try Too Yum's No Palm Oil. It tastes great, and I hope you become a fan too.
Fans liked Urfi's creativity. Fans have liked Urfi Javed's creativity a lot. One user wrote, 'It would be great if you make such a best out of waste.'
One wrote, 'To be honest, it really looks good on you.' Whereas some have used words like mental while trolling them.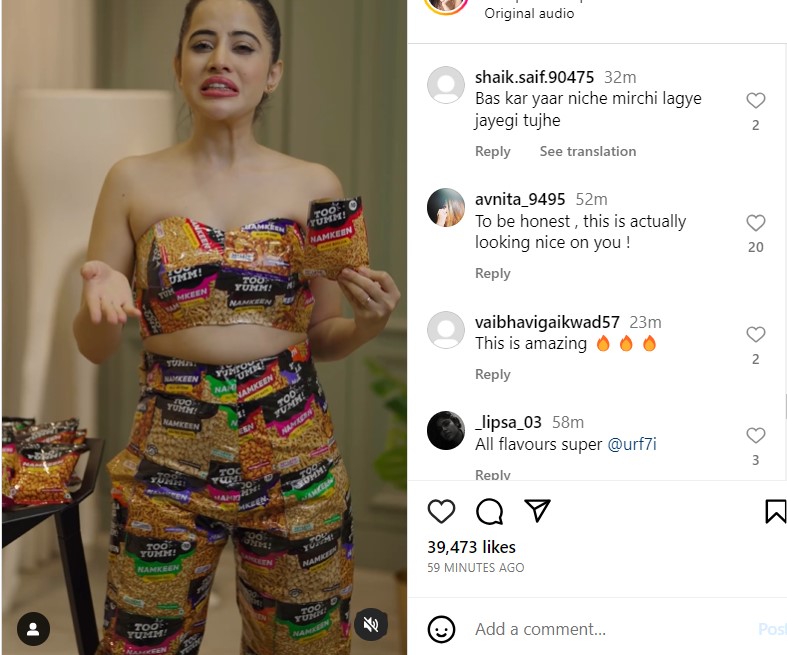 Please inform that earlier Urfi had worn a dress made of a bag. It was also well liked by the users.